Happy Valentine's Day!  Thank you to everyone that joined me on my Live this past Friday night on the Jaded Blossom Facebook page.  You can catch t...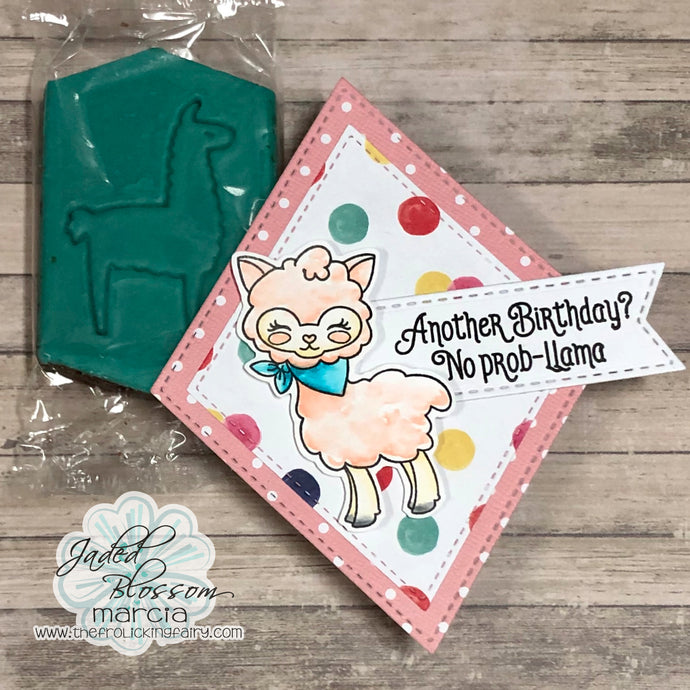 It's my day on the Jaded Blossom blog and I have this fun birthday tag featuring Llama Tell You.  In all honesty, I may mount this sucker on a card...
The Jaded Blossom October release is almost here!  The design team will begin sharing makes every day this week leading up to release.  For Day 4, ...