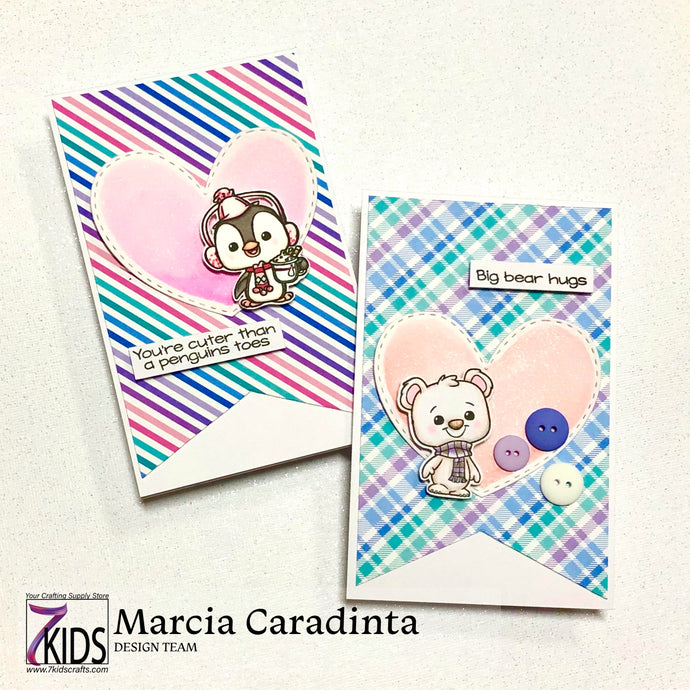 I couldn't resist pairing the adorable C.C. Designs Tiny Winter with the Doodlebug Designs Winter Wonderland paper collection I purchased from 7 Ki...
Today I am sharing my second card using Polar Fun from Downland Crafts.  I thought using vintage holiday colors -- pink and teal -- would create a ...
I was delighted to receive Polar Fun to work with this month with Downland Crafts.  The polar bears from this release are so adorable!  For my shar...