Time for the February Challenge with Jaded Blossom.  The theme this month is Use Kraft Cardstock.  I love using kraft paper in my projects.  For my...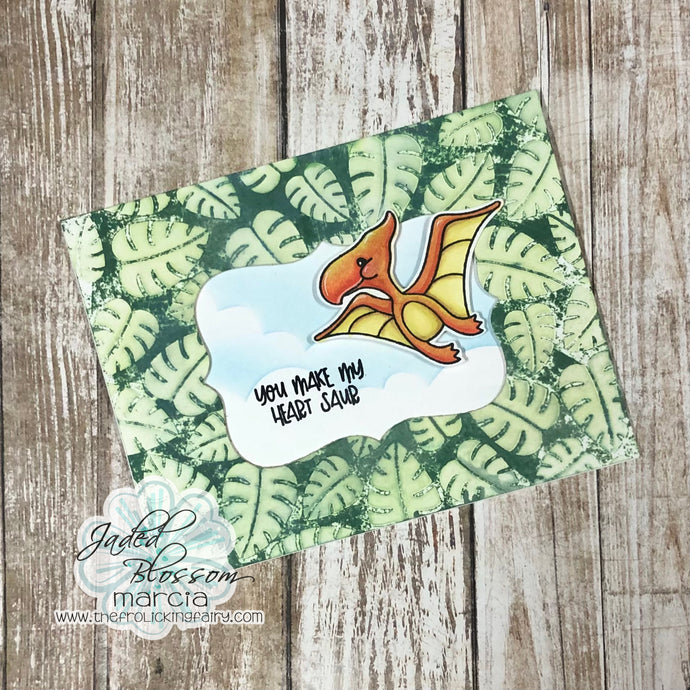 I'm on the Jaded Blossom blog today with an adorable dinosaur from this month's release.  I used the letterpress technique with the Jungle Leaves S...
Hey Everyone!  Welcome to Jaded Blossom's May Stamp Release Blog Hop. Now if you're here from Lee-Ann you're in the right place, if you're just...