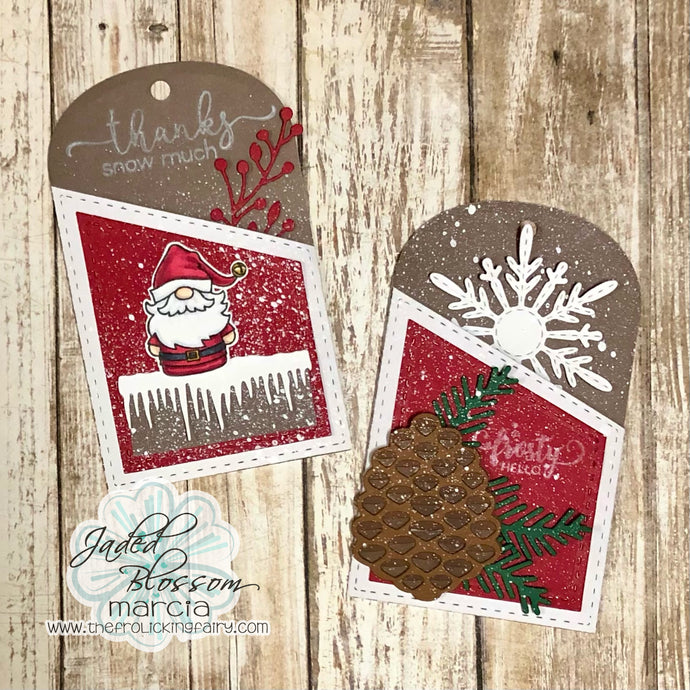 Welcome to day 1 sneak peeks of the December release with Jaded Blossom.  I created a pair of pocket tags using their beautiful new Pinecone Die. ...
Hey Everyone!  Welcome to Jaded Blossom's November Stamp Release Blog Hop.   Now if you're here from Rosemary you're in the right place, if you...
As with every Jaded Blossom release, we have new tag stamps featuring the new Santa gnomes and adorable mugs.  They really do make tag making so fu...