Everyone likes to play pretend.  My girls do, I do, and our friendly Chubby Unicorn Purdie does too!  Amy, owner/artist of Witt & Sass Stamp Co...
Beth Duff Designs and Witt & Sass Stamp Company have teamed up to collaborate using their British sets -- Adventures Abroad: London and Fabulou...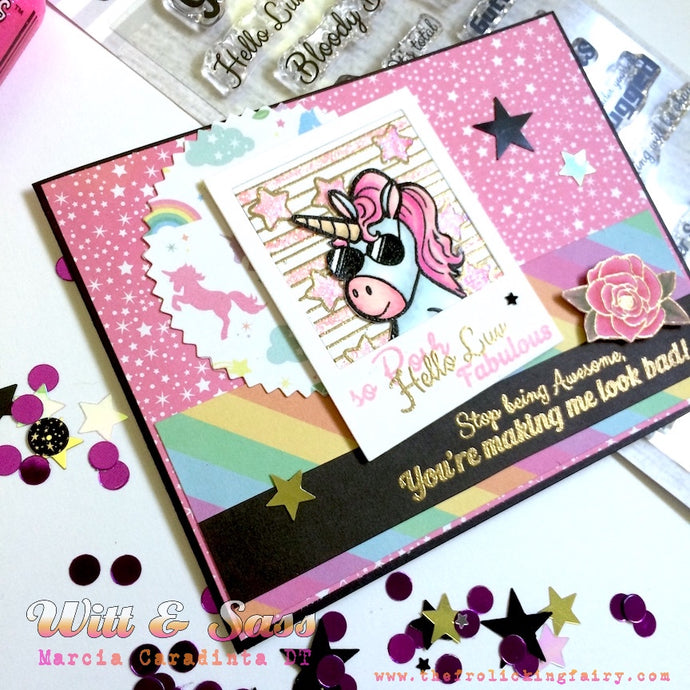 This week we are showcasing the awesome new sentiment sets available with Witt & Sass Stamp Co.  There are 4 new sets, but Fabulously Gobsmacke...