Welcome to day 2 of peeks for the April release with Jaded Blossom.  I created a gift card holder for someone celebrating a big move (or new house)...
Last Saturday we celebrated my daughters' graduations from kindergarten and preschool.  I used Waffle Flower's Yippee for the images, coloring them...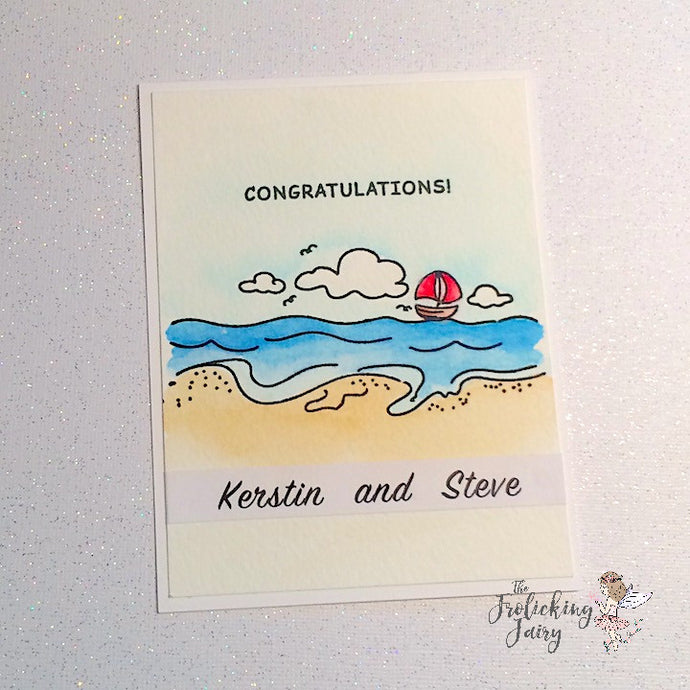 This week's cue for the CASology challenge is Wave.  I elected to create a clean and simple card using Waffle Flower's Salty Kisses stamp set.    ...