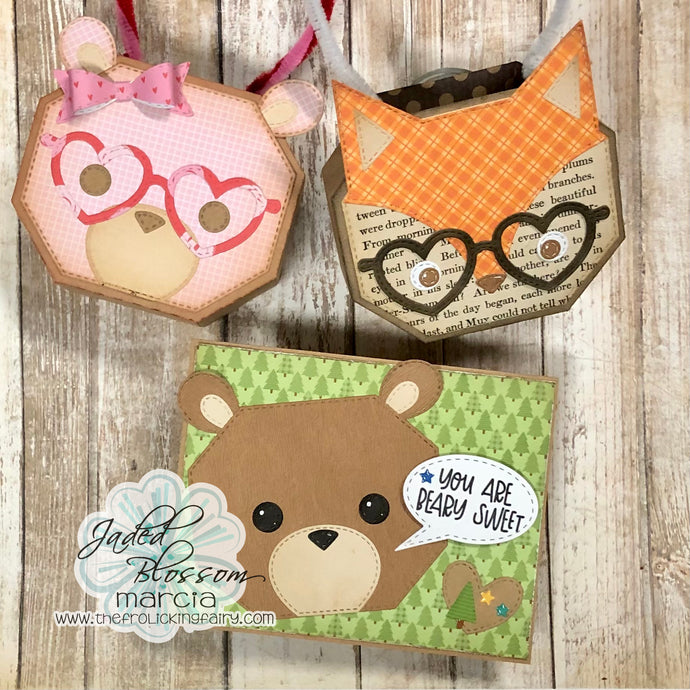 Happy Wednesday! We have a special small Octagon Critter themed release going on over at Jaded Blossom! Here is what I made with the new items....
I'm on the Jaded Blossom blog today with this fun heart-shaped treat box using their new Fancy Heart Die.  The construction is easy enough (and som...
For today's peeks at the November release with Jaded Blossom, we have more Santa fun.  But watch out, he's been mugged!  (*chuckle)  I will share a...